1. Liliane Bettencourt Wikipedia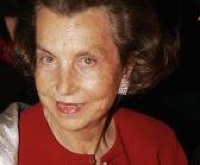 At the age of 83, Liliane Bettencourt is the wealthiest woman in the world and is the 12th richest person overall. She has a net worth estimated at $20.7 billion made possible through the family business, a little company called L'Oreal. She is the daughter of L'Oreal founder Eugene Schueller and holds a controlling stake in the cosmetics giant so is likely to make even more money in the future.
2. Christy Walton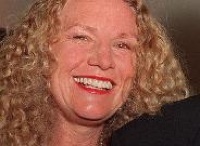 Christy Walton, 51, is the widow of John Walton, the Wal-Mart heir who died in an aircraft accident in June 2005. She inherited $15.9 billion (£8.4 billion) from the company originally founded by Sam Walton, making her the wealthiest woman in the United States. Wal-Mart is still the world's largest retailer with more than 5,100 stores serving 138 million customers a week and ringing up sales of $285 billion (£151 billion). All of which makes Christy the 24th richest person in the world.
3. Alice Walton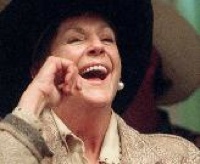 As one would expect, the Waltons have deep family ties. Alice, 56, is the sister of the late John Walton and her fortune of $16.6 billion puts her at number 26 in the world's rich list. Her brother Rob serves as chairman and the company donates a small fortune to charity through the Walton Family Foundation.
4. Abigail Johnson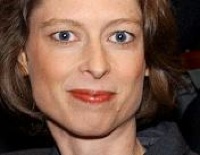 As the 42nd richest person in the world, Abigail Johnson's $13 billion inheritance comes from Fidelity Investments, America's largest mutual fund company. The firm was founded by her grandfather Edward C. Johnson in 1946. Abigail, 45, interned at Fidelity while pursuing a Harvard MBA and returned full-time in1988. She became president of the company's mutual fund division in 2001, and picked up $31 billion (£16.4 billion) in fund assets during her first six months. In May 2006 she took over Fidelity's employer services division, administering payroll and employee stock plans.
5. Anne Cox Chambers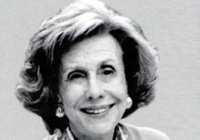 Anne, 86, inherited $12.6 billion (£6.6 billion) from the family media firm Cox Enterprises. Her father James Cox's empire includes 17 newspapers, 15 TV stations, 79 radio stations and also cable systems. The business also runs to cars, including Manheim Auctions, America's leading used-car auction business and majority ownership of AutoTrader.com, the world's largest online auto classifieds site. Last year the family took cable arm Cox Communications private in an $8 billion (£4.2 billion) deal. She is the world's 45th richest person.
6. Birgit Rausing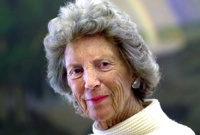 Dr Birgit Rausing is a Swedish art historian. Together with her three children, she inherited packaging giant Tetra Laval in January 2000 after her husband Gad Rausing's death. As of 2007, her net worth is about $11 billion.
7. Jacqueline Mars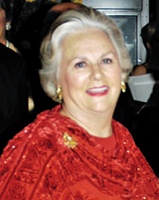 Jacqueline Badger Mars is the daughter of Forrest Edward Mars, Sr., and granddaughter of Frank C. Mars, founders of the giant American candy company Mars, Incorporated. With her share of the company, she is worth US$14.0 billion as of September 2007 she is the 58th richest person in the world, and the 19th richest person in the United States according to Forbes, she's also the fourth richest American woman.
8. Susanne Klatten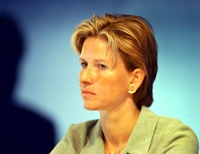 Ms. Klatten, 43, picked up $8.1 billion (£4.3 billion) via a 12.5% stake in BMW cars and a 50.1% stake in pharmaceutical manufacturer Altana from her late father, Herbert Quandt. A trained economist with an MBA, Klatten is credited with helping transform Altana into a world-class pharmaceutical/chemical corporation with $3.6 billion (£1.9 billion) in sales and almost 11,000 employees. As of 2007, her net worth is $9.6 billion.
9. Yang Huiyan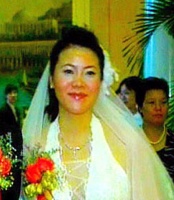 Yang Huiyan is the majority shareholder of Country Garden Holdings and is currently considered the wealthiest person in Mainland China, with a net worth of about $9 billion USD as of April 2007. She is the daughter of Yang Guoqiang, who transferred 70% of Country Garden's shares to her before its IPO.
10. Maria-Elisabeth Schaeffler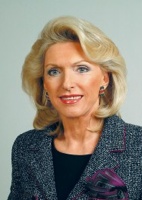 Maria-Elisabeth Schaeffler is joint owner with her son Georg of The Schaeffler Group, one of the world's largest producers of roller bearings. Maria Elizabeth runs the company, which brought in about $11 billion last year. Her net worth in 2007 is $8.7 billion.
10.Carlos Slim Helu (1940 - ) $60 billion 9.Warren Buffett (1930 - ) $62 billion 8.Sam Walton (1918 - 1992)$62.1 billion

7.Marshall Field (1834 - 1906) $63.7 billion

6.Frederick Weyerhaeuser (1834 - 1914) $76.5 billion

5.John Jacob Astor (1763 - 1848) $116.6 billion

4.Bill Gates (1955 - ) $124 billion

3.Cornelius Vanderbilt (1794 - 1877) $178.4 billion

2.Andrew Carnegie (1835 - 1919) $297.8 billion

1.John D. Rockefeller (1839 - 1937) $323.4 billion